There will be 54 trading cards plus additional bonus cards by famous artists
The Preview set of 18 cards is now available here for the discounted price of $24.95 with the Dorothy Dietrich card.
Houdini #1 Promo Card .................... Houdini Face Card (1)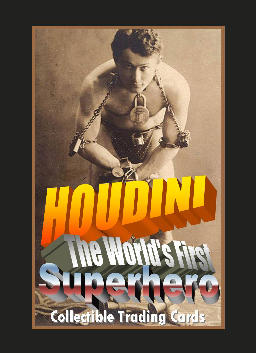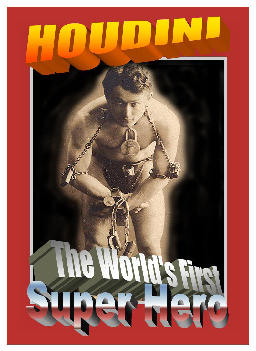 CELEBRITY ESCAPIST/MAGICIAN DOROTHY DIETRICH...HOUDINI HANDCUFF POSTER...HOUDINI WATER TORTURE CELL...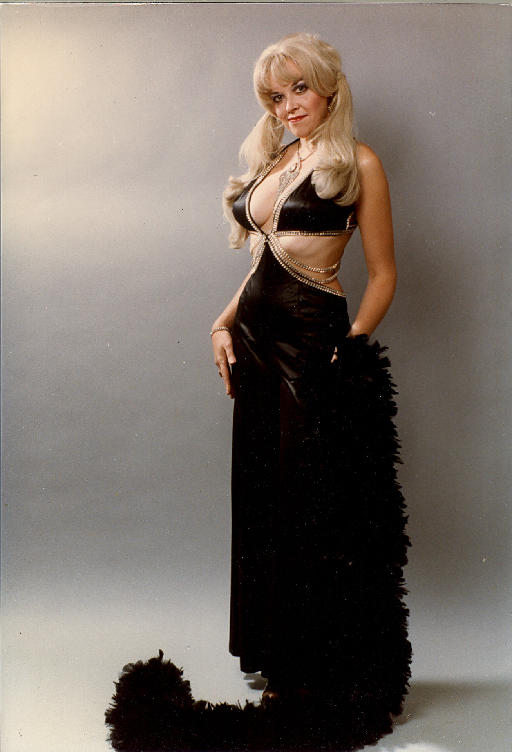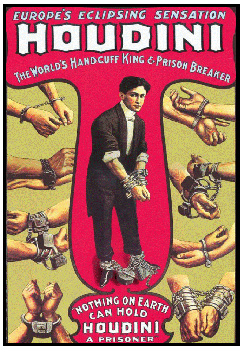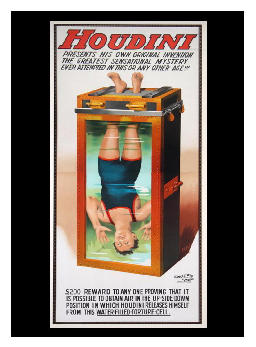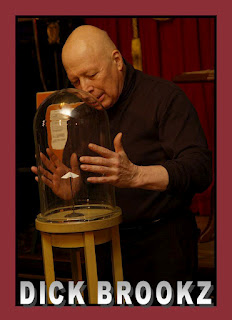 Houdini: The World's First Superhero 54 Trading cards will also have additional...
Sketch Cards
There will be 40 of these Cards
These sketch cards will be inserted into the Limited Edition 18-Card Preview Set
(Approximately 1 in every 12 sets)
Also look for the autograph card from Dorothy Dietrich "The First Lady of Magic"
Yet another insert features the humorous art of Doug Dearth!
The cards of the set includes 9 Houdini Poster Cards featuring
Free How-To Magic Tricks on the card reverse courtesy of www.FreeMagicTricks4u.com
Also featured in this exciting set are Artist Cards from
Primo Cardinalli
Laura Inglis
Mario Sanchez
Drake Sanchez
and Dan Gorman
Limited Edition 18 Card Preview Set Includes:
9 - Special Poster Cards...
1) Houdini-Barrel Mystery, 2) Houdini-Water Torture, 3) Houdini-Milk Can, 4) Houdini-Buried Alive, 5) Houdini-King of Cards,
6) Houdini-Handcuff King, 7) Houdini-Can the dead speak to the living?, 8) Maitre du Mystere (Red), 9) Maitre du Mystere (Robot),
10) Dorothy Dietrich Card, A few signed,
Houdini Art Cards
11) Primo Cardinalli Blue Underwater, 12) Laura Inglis Water Torture, 13) Mario Sanchez Houdini Portrait,
14) Drake Sanchez Cuffs, 15) Dan Gormanm Blue Houdini Under Water
16, 17, 18 -2 - Cover Cards, Special Insert Card, Autograph Card or Promo Cards or 1 of 1 original art card inserted including,
P1 Doug Dearth Seance, P2 Houdini Cover card, Houdini Promo Cover Card, P3 Houdini First Flight (?) Or Original Art Sketch Card.
40 original art cards will be inserted into 500 sets. (approx. 1 in every 12 sets)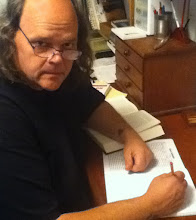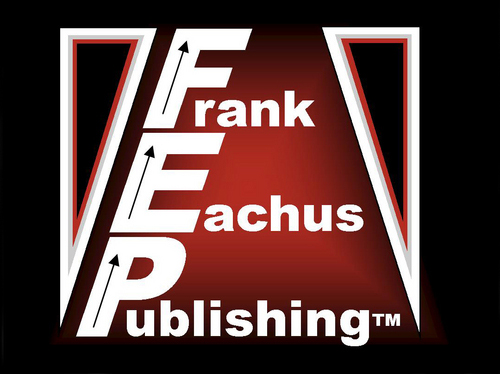 Creator of the Houdini Collectible Trading Cards - Frank Eachus